Sale!
Wheat Grass Juice Powder
$108.00
GL Green life LLC wheat grass juice powder 30g/bottle
GL Green life LLC wheat grass is a type of natural plant nourishment made of natural wheat grass after it is extracted of juice and then frozen and dried by the technology of NASA. It is widely accepted by our consumers for its fresh and sweet flavor. This product is in the form of wheat grass juice not including crude fiber. As a type of healthy food, it supplies the nourishment and mineral substance that is necessary to our body and easily absorbed by our body.
Out of stock
Description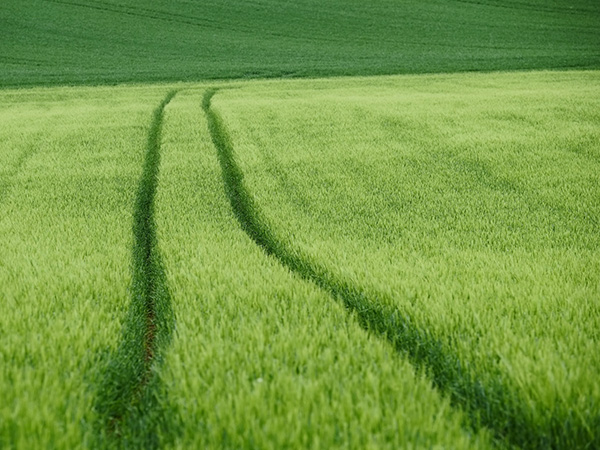 Nature's Gift-Wheat Grass
GL Green life LLC wheat grass is planted with natural wheat seed. The soil it grows on is natural and pollution-free, rich with mineral substance, meeting high health standards. We seize the best moment to harvest wheat to make sure that it retains high nutrition.
Once the wheat is harvested, we store it at a low temperature and extract its juice immediately, froze and dry it to preserve its nutrition and make sure it is fresh. Every stage, from the soil it grows on to the finished product, we strictly control the quality to retain its nutrition and preserve its freshness.
GL Green life LLC wheat grass does not contain any additive. Wheat grass as a type of grain is called "living food". It preserves a large amount of chlorophyll, amino acide, mineral substance and vitamine that is necessary to our body. Containing the necessary elements that is necessary to the growth of our body, it is natural green food with high nutritive value and suits both adults and children.
Different people have different reactions to wheat grass due to their different dietary habit, metabolism, physique and life habits. Wheat grass can build up your energy, boost immunity, recover your strength after exercise, strengthen your willpower, less susceptible to fatigue, improve your sleep, lose your weight, promotes defecation, reduce symptoms of many chronic disease such as arthritis, diabetes, anemia, etc. It improves your physique dramatically.
The vitamin, mineral substance and nutrients could help to eliminate toxins from body. Bioactive enzyme plays an essential part in digesting food. Heating could destroy active enzyme, so active enzyme contained in cooked food is lower than that of raw food. GL Green life LLC wheat grass contains a large amount of active enzyme that is unsteady and sensitive to heat. Since the product quality of other companies is lower, it cannot provide the active enzyme to people. The chlorophyll contained in GL Green life LLC wheat grass similar to hemoglobin in blood is helpful to keep blood fresh. Chlorophyll facilitates the formation of hemoglobin, eliminates toxin and bacteria. It can also be combined with the cancerogen in digestive tract. Amino acid, chlorophyll, vitamin, mineral substance and enzyme combined could help to keep blood, organ and muscle healthy, as well as facilitate the formation of hormone.
Usage
---
Note:
This product provides comprehensive nutrition to our body, but does not substitute medicine.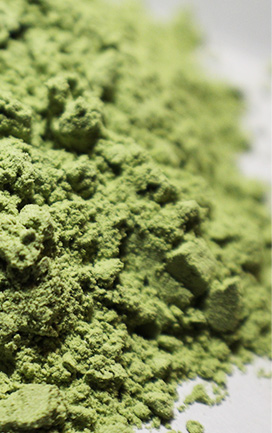 Usage: Take wheat grass juice powder every day when your stomach is empty to alkalify your body. You can take it when your stomach is empty to start your day and take it in the afternoon to lift up your spirits. Wait at least 15 to 20 minutes before taking in food so that wheat grass can be better absorbed.
Dosage: Take a teaspoon of wheat grass juice powder once to twice daily for a healthy adult. Increase the amount if you are weak. Take 1/8 or 1/4 gram daily for a four-year-old child. Double the amount for the child aged between 4 to 14. A teaspoon of wheat grass juice powder equals 1 to 2 ounces fresh wheat grass juice. The nutritional substance contained equals that of 1.5 pound fresh vegetables.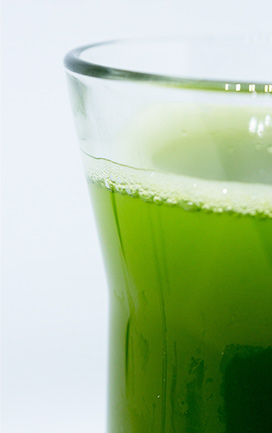 Used for Tooth Powder
It has the features of fighting bacteria and fungus, and therefore it can help to cure dental plaque and gingivitis.
Usage: Moisten your toothbrush and sprinkle your toothbrush with GL Green life LLC wheat grass. You can pinch some powder with your fingers to sprinkle on the surface and then use regular toothpaste to brush your teeth, rinse your mouth to feel fresh and clean.

GL Green life LLC is Pure Natural Skin Repair Solution, Facial Mask!
Add a few drops of water to make it pasty. It can solve many different problems. It works on acne, eczema, psoriasis, incised wound, bruise, burn and bite.
Usage: Apply the wheat grass mixed with water to the affected part. Wait for 20 minutes until it is dried out and rinse it with clear water. It is cool and refreshing, sterilized, anti-inflammatory, ease pain, heal the wound and care for the skin.
GL Green life LLC wheat grass has the miraculous and unique health care and life lengthening function.
Try it and I believe that you will fall in love with it!
GL Green life LLC 小麦草拥有神奇而独特的养生保健、益寿延年功能。
亲自尝试后,相信你也会爱上它!
GL Green life LLC小麥草擁有神奇而獨特的養生保健、益壽延年功能。
親自嘗試後,相信你也會愛上它!