Oregon Agricultural Natural Green Product Certification
---
GL Green Life LLC is proud that their products are certified as 100% natural organic products by the non-profit Oregon Natural Agricultural Products Certification Organization. Oregon Natural Agricultural Products Certification Organization GL Green life LLC protects the environment and ecological balance in the production process, and produces high quality, pure and healthy food.
About Oregon Agricultural Natural Organic Products Certification Organization
In the late 1970s, some environmentally conscious farmers and consumers automatically formed the organization in the face of declining food quality and destructive farmland cultivation environment. Since the establishment of this organization, they have dedicated themselves to restoring and maintaining the ecological balance of nature, and have developed a series of standards to determine what is a natural green organic farm and what is green and organic food.
A series of standards for the Oregon Natural and Organic Products Certification Organization apply not only to the Pacific Northwest and Northern California, but also to the US Food Authority to develop federal standards for the identification of green and organic foods, which are gradually being introduced to other regions and country.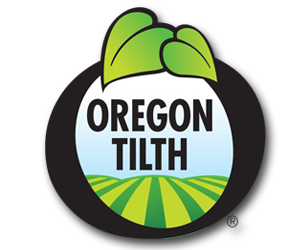 Oregon Agricultural Natural Green
Product Certification
Oregon State Agricultural Natural Organic Products Certification Organization Plan
---
The Oregon Natural Agricultural Products Certification (OTCT) label is an internationally recognized certification for green organic food. Green Organic Food Certification guarantees that these standards apply not only to growers, but also to food processors and even processors of feed and fiber materials. OTCO completes this certification process through a series of procedures, including strict production standards, field inspections, and legally valid contracts to protect the rights of both producers and consumers.
Over the years, OTCO has conducted numerous certifications in many regions and countries, such as:
Certification of green natural food and livestock producers
Certification of foodstuffs and cellulose producers
Certification for green food packaging, distributors, wholesalers
Certification of the sales market of packaged and processed green food
Certification of restaurants and retailers that sell green food
As the original purpose of their founding, this organization has helped and educated more and more people to transform their destroyed land into green organic land, restore the friendly relationship between people and land, and use these land to grow green food.
Tilth is a derivative word, refering to the rich soil that nurtures organic food.